Potting Soils & Outdoor Soil Products
We are waiting for three smaller sizes, and one smaller compressed bale size of Promix soils to arrive, along with Peatmoss, orchid mix. There will also be a few more Miracle Grow Soil kinds and sizes coming as well. They will be added once they arrive. I am told sometime in March. Outdoor soils suchs as Topsoil, Manure, 3way mix will be added once spring arrives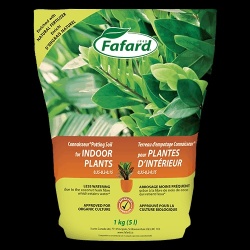 Fafard Connaisseur Indoor Potting Mix (Organic) 10 L #POSU10
Approved for organic gardening, the Connaisseur® Potting Soil for INDOOR PLANTS is specially designed for potting a wide range of tropical and indoor plants. This sphagnum peat moss based soil is enriched with coconut husk fibre and natural fertilizer for exceptional results.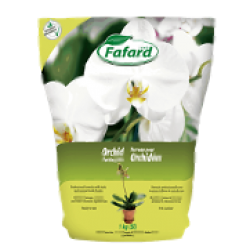 Fafard Orchid Potting Mix 5l bag #Poorf05
Approved for organic gardening, the ORCHID Potting Mix is specially designed for orchids and other epiphytes such as bromeliads and anthuriums. This soil made of western bark and coconut husk chunks does not compact, allowing air and water to be absorbed by the plant's roots.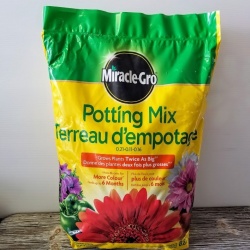 Miracle Grow Potting Soil 8.8 lbag
Premium potting soil for indoor and outdoor container plants. Grows plants twice as big (versus unfed) and feeds for up to 3 months! 28.3l bag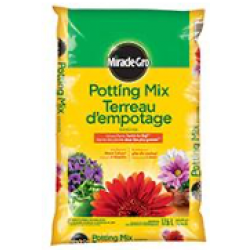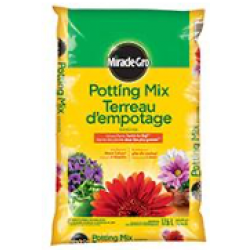 Miracle Grow Potting Soil 28.3 lbag
Premium potting soil for indoor and outdoor container plants. Grows plants twice as big (versus unfed) and feeds for up to 3 months! 28.3l bag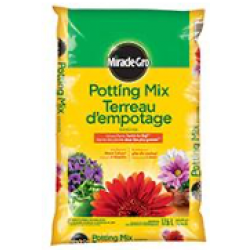 Miracle Grow Potting Soil 60.5 lbag
Premium potting soil for indoor and outdoor container plants. Grows plants twice as big (versus unfed) and feeds for up to 3 months! 28.3l bag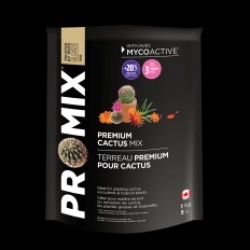 Pro-Mix Cactus Mix Soil 5l bag
Ready-to-use, this peat-based PRO-MIX premium cactus mix provides optimized air porosity and fast water draining qualities while maintaining adequate water retention for cacti and succulent needs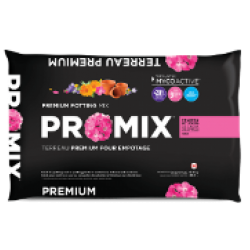 Pro-Mix Potting Soil 18 l
Ready-to-use, this peat-based PRO-MIX Premium Potting Mix is perfect for all indoor and outdoor container planting. 18.5 l bag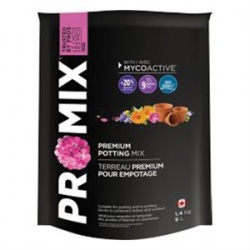 Pro-Mix Potting Soil 5l bag
Ready-to-use, this peat-based PRO-MIX Premium Potting Mix is perfect for all indoor and outdoor container planting. 56.6 l bag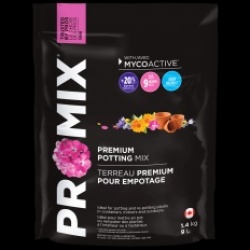 Pro-Mix Potting Soil 9l bag
Ready-to-use, this peat-based PRO-MIX Premium Potting Mix is perfect for all indoor and outdoor container planting. 56.6 l bag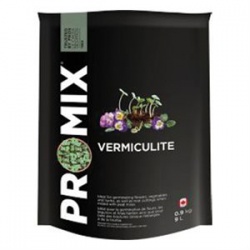 Pro-Mix Vermiculite 9L Bag PT1-4981110
Vermiculite improves soil aeration and water holding capacity Mix with Premier® sphagnum peat moss for germinating seeds and rooting cuttings Great for storing bulbs during the winter